Index
Troubleshooting Citrix Receiver - Troubleshooting ScrewDrivers - Locate Connection Center - Password CHG and EXP
1. Basic Troubleshooting Citrix Receiver Install\Uninstall\Application Launch Issues.
The Receiver Cleanup Tool will remove all remnants of current and older versions of the Citrix Web Client and Citrix Receiver.
First, remove the Citrix Receiver and ScrewDrivers client through the Control Panel. CitrixCleanUpUtility, save the file to your desktop, right click the file and select "Run as Administrator". You will be presented with a black window. In that black window, follow the on screen instructions.
2. Troubleshooting Tricerat ScrewDrivers Printing Issues.
If you are experiencing issues with your local printers not being accessible in your ASP Citrix Applications, please follow the steps outlined below.
While logged out of ALL ASP Citrix Applications, attempt to run the below command as an Administrator at a command prompt - See Screenshot Below.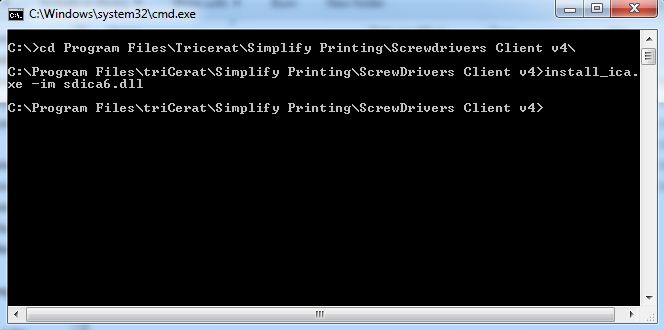 Copy Change Directory command For XP Workstations cd Program Files\Tricerat\Simplify Printing\Screwdrivers Client v4\
Copy Change Directory command for Vista\Windows 7\Windows 8 Workstations cd Program Files (x86)\Tricerat\Simplify Printing\Screwdrivers Client v4\
Copy execute string install_ica.exe -im sdica6.dll and after executing, attempt to log into the ASP Citrix applications and the printers should be available. If not, please continue with uninstalling the Citrix Receiver and Screwdrivers clients and follow the instructions outlined here. If RemoteScan is installed, it will also have to be uninstalled and reinstalled. Please follow the RemoteScan installation instructions if neccesary.
3. Citrix Receiver Connection Center Location
Right click the Citrix Receiver icon (Black Square containing white curved lines) and select "About".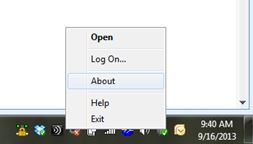 Click Advanced to expand the Connection Center Option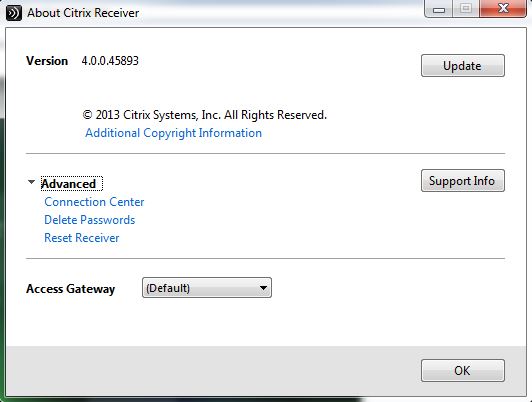 In the Connection Window, you can view the Citrix server name a user is logged into, you can view the file permission settings for a user, you also "Log Off" a session.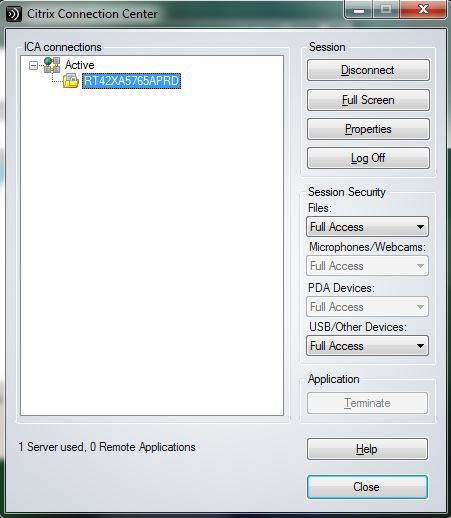 4. Password Change via Citrix Receiver Web. (This Process Only Works From a Web Browser "ondemand.sourcemed.net")
Users can change their password anytime while logged into the Citrix Receiver Web by clicking the username
and select Change passwordas shown below.

Expired Password Process - VIA CITRIX RECEIVER FOR WEB (This Process Only Works From a Web Browser "ondemand.sourcemed.net")
Enter new password when prompted
Confirm new password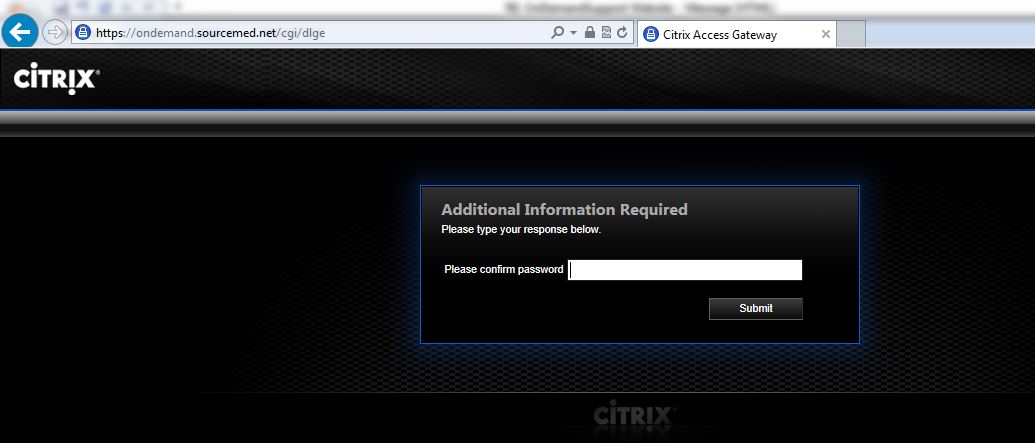 If the password change is successful meaning character length was meet and the password being used hasn't been used the past 3 times, then you will be presented with your applications. If the password change is unsucessful, users will be prompted.